Since 2003, Expert Roofing Services has provided our clients roofing restoration  services in Fort Lauderdale and surrounding cities.
We are family owned business which gives our customers a very personal and satisfactory project experience.  Projects are scheduled and completed on time with no middle man delays.
We build from the ground up – from a small company into a booming business.  Satisfied customers have helped build our business as a tremendous source of referrals.
Our priority is our customers.  Happy homeowners who understand the project, have all their questions answered and all their expectations met and exceeded is our goal.
As a Certified General Contractor, Expert Roofing Services is your first stop as you begin your roofing replacement services and all exterior roof needs.  Servicing our area for over 15 years.
License No. CGC1527663
Our Services:
Expert Roofing Services is a Florida owned, operated and experienced roofing contractor ready to help with your home or business roofing needs.  expert Roofing proudly serves the Fort Lauderdale City and specializes in residential and commercial roof installation, replacement, repair, preventive maintenance, energy saving measures and insurance Roof Restoration assistance.
Expert Roofing Fort Lauderdale only uses quality roofing materials from the top roofing manufacturers.
Residential Roofing, Commercial Roofing, Roof Inspections, Roof Repairs, Roof Replacement, Siding, Gutters, Hail Damage, Storm and Hurricane Damage and Wind Damage .
A Few Words About Us
EXPERIENCE

Over 1500 roofing project and 15 years of general contracting expertise.

TRANSPARENCY

We will work with passion to ensure that our projects are mutually successful for our clients, team members and community.

 EFFICIENCY

We commit to our clients to deliver all projects on time and below budget.

 QUALITY

We promise that your roof is built using the very best materials available, by expert staff committed to integrity and workmanship.

RELIABILITY

Our customers can rest assured knowing they'll receive the best service from our expert staff and subcontractors.
1. Our Mission
We will work with passion to ensure that our projects are mutually successful for our clients, team members, business partners, and communities.
2. Our Objectives
Is to provide our customers with the best value for the cost service, from a turn key roofing and construction service, to planning and design all the way through to installation of roofs
3. Our People
Our team of certified general contractor, project managers and installers are highly skilled and professional.  We are passionate about our work; and we ensure that our clients are happy with their investment today and for the years to come.
4. Insured
for peace of mind, rest assured that you'll be working with a reputable company that will provide some protection and aid, should something go wrong.
5. 100% Satisfaction Guaranteed
All our customers deserve the highest quality of work provided by experienced  certified general contracting company.
Our goal is to provide a superior customer experience
Your home is one of your biggest investment, and when you are having a new roof installed or repaired, you need to be able to count on a team of professionals that can provide quality materials, lowest possible prices and superb customer service.
When you call us for for your roof service,  our informed roofing professional will answer your questions. Once your roof contract is in place, you will be assigned a committed project manager that will oversee all aspects of the build until it's complete.
Schedule a Roof Estimate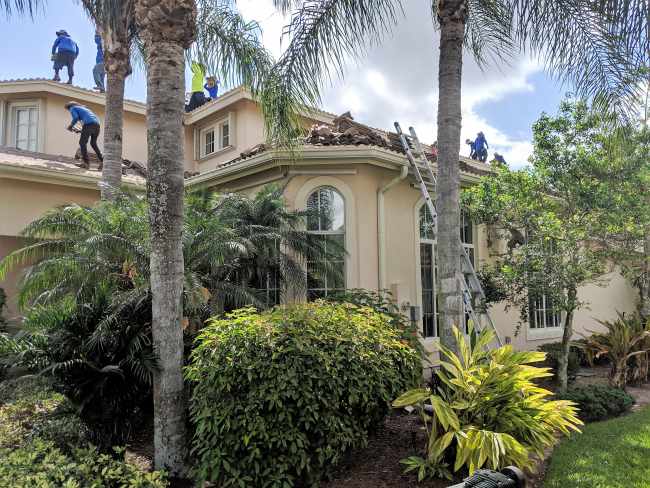 Other Recommendations
We recommend to have your roof inspected if you suspect damage or broken tiles by our experienced roofers. Our team will explain in details support we provide and the process to restore your roof.
Our service spans all the way from the initial roof assessment and ideas and concepts to seeing the roof project through by installation and managing the process for you.
Schedule a Free Roof Estimate
Prompt responses to questions, concerns or feedback
Market updates and open communication during all stages of a project
Respect from contractors that will stay true to their word