Concrete Roof Tile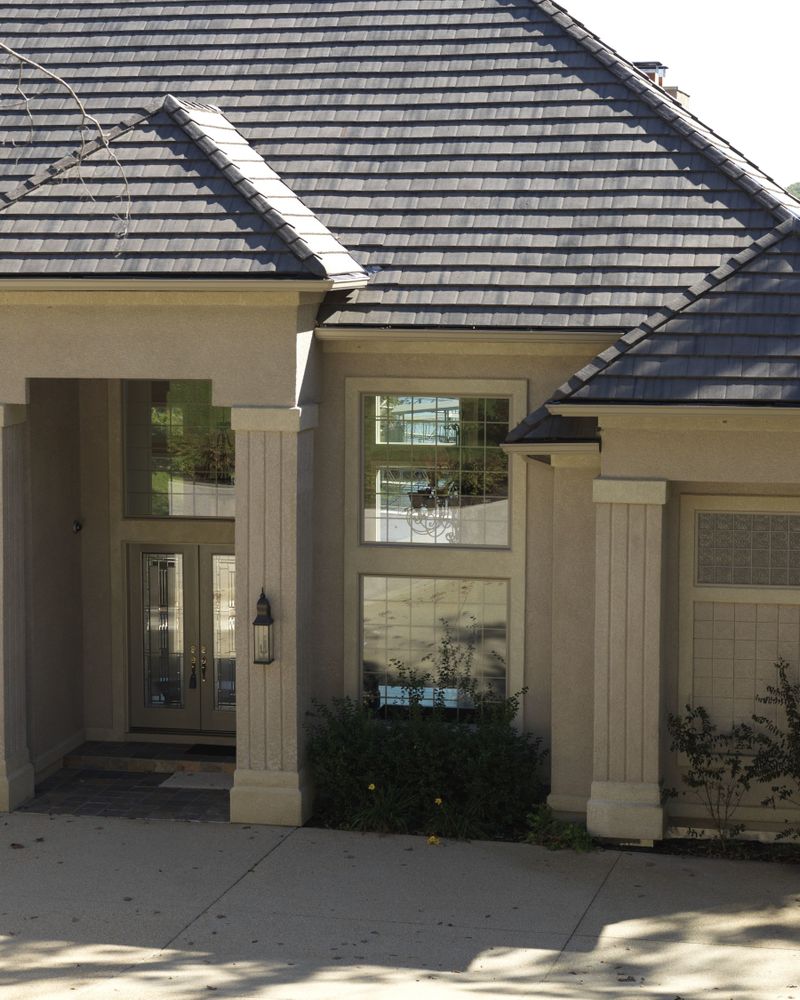 Concrete continues to grow in popularity as a roofing material. That's not surprising, given that the right formulation in a roof tile provides superior wind, hail, and fire resistance, with a life to rival much more expensive clay or slate tiles. Contemporary concrete roofing tiles are produced in an impressive range of surface shapes and appearances, some mimicking other materials.
Concrete tile is made with Portland cement, sand, and water, then set in molds under high pressure. Color may be added to the surface of a tile or dispersed throughout (color through). Special texture may be added in surface treatment. In addition, each tile type may have separate field, ridge, hip, gable and terminal tiles that are various shapes.
Concrete tile has essentially all of the upsides of clay tile, but with the added advantage of being available in an even greater number of styles including traditional clay, slate, and even wood shake! It is ideal for communities with appearance codes because it has such a wide range of appearance options.