Clay Roof Tile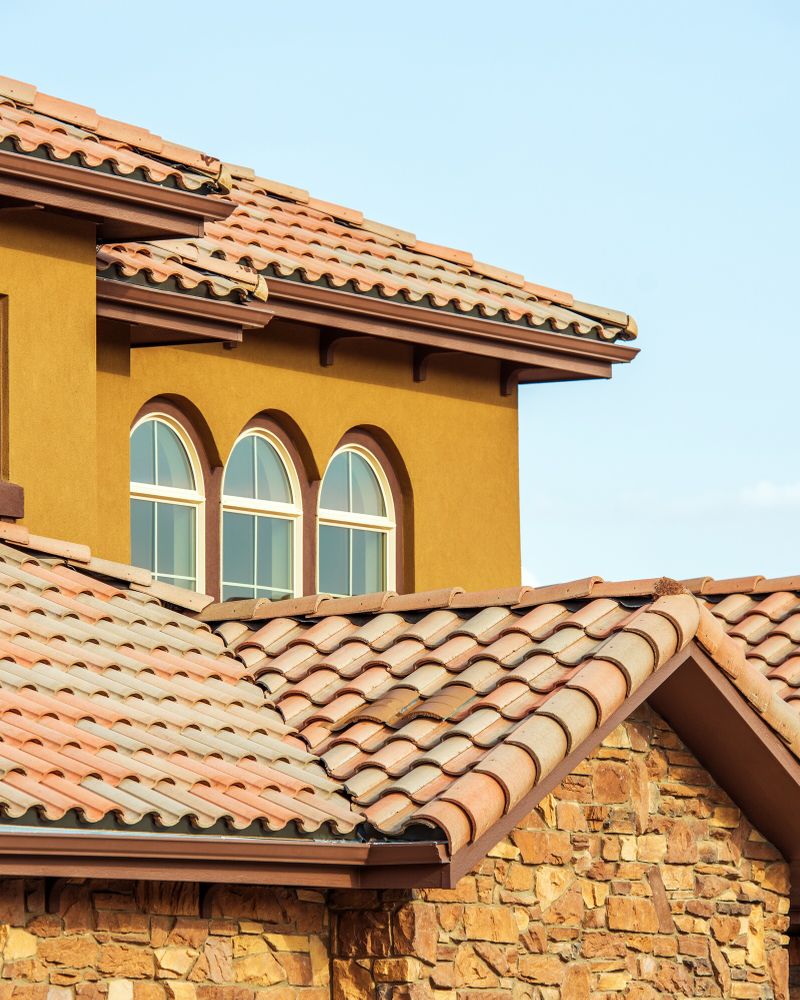 Clay tile is most often thought of in the traditional "S" or "Spanish" style but it can now be made in several other patterns as well.  Tile is a very resilient material and is able to withstand some of the harshest elements such as hail, wind, and fire.
Clay roof tile is a symbol of premium roofing, with the highest standard of sustainability and craftsmanship.
The one drawback to tile has been its weight; they have typically been very heavy and require certain structural standards for the frame and decking of the roof. However, many manufacturers are offering an increasingly larger option of light-weight tile, reducing the need for additional structural work. Tile in general has a great life expectancy, with a duration of up to 40 or 50 years. Tile roofs offer one of the longest warranties in the roofing industry.